Superfood haircare | Made for all types of waves,
curls and kinks | 100% Natural actives | Vegan | Suitable for the whole family | No Silicone | No Sulphates | No Fragrances | No GMO | Made in the UK
MADE FOR CURLS
Low PH, silicone free,
sulphate free, packed with
natural actives
NATURAL & ORGANIC
ingredients, Certified Vegan,
100% cruelty-free,
Ethically sourced
PROVEN RESULTS
Using naturally effective
actives found in plants
and oils
It all started with a pot of okra (a superfood vegetable), and a mother's will to detangle and manage her son's matted curls after a day of play and fun at school.
"As a mum, I found that it was becoming harder to manage my son's hair and I needed something that was effective at moisturising and detangling whilst providing shine and definition — but preferably without a chemical cocktail that caused more long-term problems than it solved. The breakthrough came when I became aware of okra as a fantastic DIY recipe for nourishing and styling curly hair. I experimented with it on my son's hair and the results were amazing."
Jackson & Willow Founder
OKRA, BAOBAB, QUINOA & ROSEMARY
Products available in the shops were full of silicones and sulphates. They are options which at first deliver shiny, smooth results; however, prolonged use actually strips hair of its natural oils, causing dryness, frizz and brittle strands. Guided by her knowledge about the benefits of using okra on hair, Mary partnered with a well-known natural products manufacturer to run clinical trials on okra. They were amazed by the positive results. Okra contains natural properties that deeply nourishes and forms a natural film, after deep conditioning the hair, protecting against damage and smoothing frizz.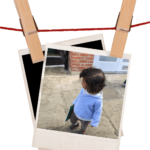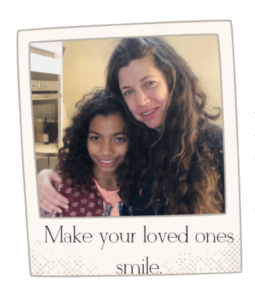 SUITABLE FOR THE WHOLE FAMILY
Our "kitchen first" philosophy means that we only source ingredients that are natural and effective. We say; "Only ingredients you would feel comfortable keeping in the kitchen and feeding to your family qualify to be included in our products."
On top of the okra, we have added natural actives like baobab, quinoa, avocado, rosemary and broccoli. These are clinically proven to improve hair health, repair damage and add shine. Free from silicones, sulphates, parabens, colorants, synthetic fragrances and other harsh chemicals, our formula also matches the hair's natural PH-level, working to seal moisture and nutrients in strands.
PLAYFUL AND DIVERSE
Many of our Jackson & Willow families tell us how pleased their little ones are to see curly hair being celebrated on the packaging. One happy little customer said, "Mummy, Jackson looks like me, he has hair like me!" Our packaging and branding reflect the precious nostalgia and playfulness of childhood. Bristol-based children's book illustrator Claire Shorrock collaborated with us to develop the beloved characters featured on our packaging and other brand materials. We absolutely adore them and how they reflect our customers. We hope you do, too.
LOOK OUT FOR US
Jackson and Willow were featured on Channel 4's Food Unwrapped in 2017. 2.3 million tuned in to watch Matt have his hair washed and styled using our wonder ingredient okra – "My hair feels softer and this is the first time I have washed my hair and not needed to put any gel in it'. Matt Tebutt (TV Chef/Presenter)
In 2018 we were voted top for moisturisation, conditioning, and manageability by Red Magazine.
JACKSON &WILLOW